Austin Sol
Professional Ultimate Disc League Team


Services:
Apparel Design, Brand Design, Marketing Design, Visual Design


Partners:
Will Tullos: Co-Designer


The Project:

The Austin Sol asked Will Tullos and I to update their jerseys for the 2021 season. The orange home jerseys took inspiration from the rays of the sun as well as the 6 stringed guitar slingers you will see all around town at any given time.

The away jerseys echo the sash of the home and highlight a blue gradient that fades into the shorts. Both jerseys have been hits with team members, fans, and even a certain jersey critic.
"I love this jersey. It's bright, visually interesting, but not overwhelming. The multi-stripe sash is a great element and somehow the subtle zig-zag stripes don't clash. If I have one complaint it's that I don't like the placement of the numbers. I would like to see how they look on the opposite side.
Grade: A+"
UniWatch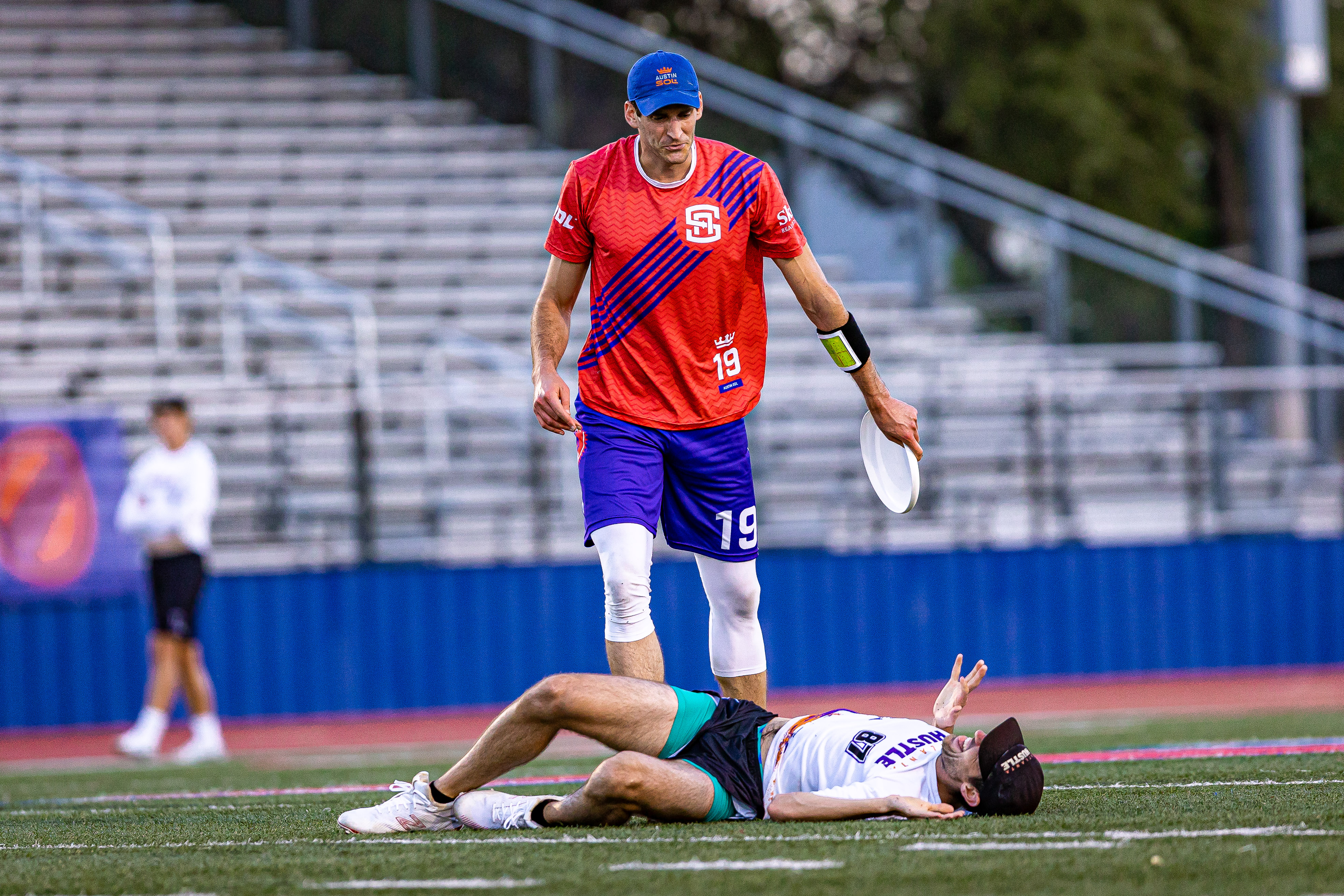 "This jersey does some things right and could improve in a few areas.

First the bad. I don't like the gradient, I think it would look cleaner overall if it was a plain white shirt. I also don't like the white numbers on the predominantly white jersey. I know that they're placed over the gradient, but white on mostly white just isn't a good idea.

Now the good. I love how the multi-stripe sash is echoed but implemented in a slightly different way. The secondary logo is also implemented well. Overall, a decent effort that I just have a few nitpicks with."

Grade: B